Thanks for suggesting a slew of new features for UTM.io. We have been busy building some of the most requested features and are looking forward to building even more. If you ever have feedback, please shoot us note at help@utm.io; and if you want to submit new feature ideas, please visit us on our Trello Feature Board.
This past month we launched many features, squashed bunches of bugs, and scoped out what the next few months of features may look like.
Here are some highlights of the things we launched:
Pricing plan updates:

We have increased the number of templates you get across all plans to 10 per project.
You can set up 1 custom branded domain on the $7 plan, 10 custom branded domains on the $37 plan, and 50 on the $147 plan.
New pricing plans are coming soon! So act now and take advantage of our generous plans.

Self-service custom-branded domain admin:

If you have a branded short domain, you can use it to shorten your links with UTM.io, and you can do this all on your own now. You can also set a default redirect for your branded short domain which will direct users to your preferred domain if someone types in just the domain without a /path.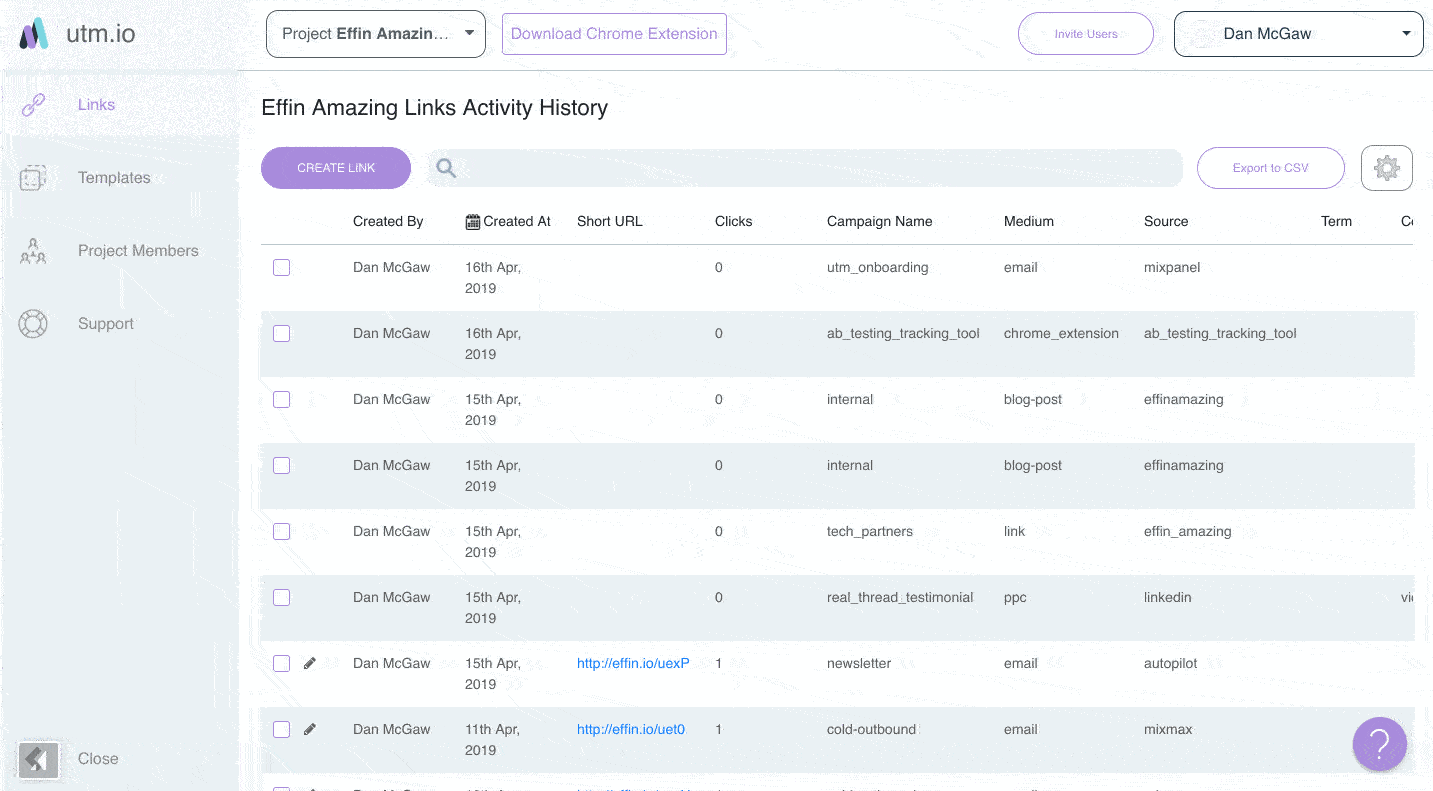 New account member admin panel:

You can now easily add and remove unlimited members from your account. Assign them to projects from this page and give them member or admin permissions.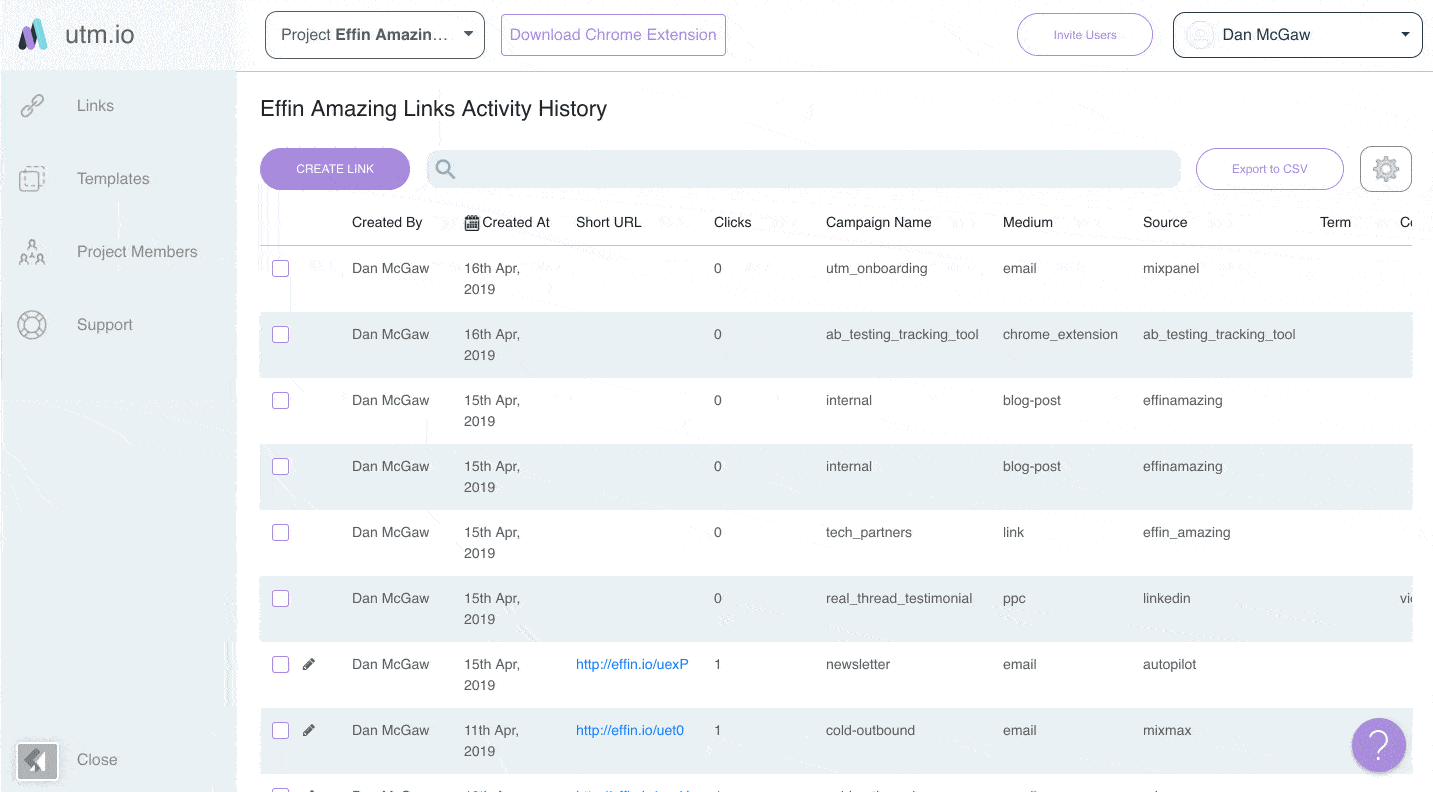 New project member admin panel:

See who has access to your project from the member admin. Add and remove members as needed.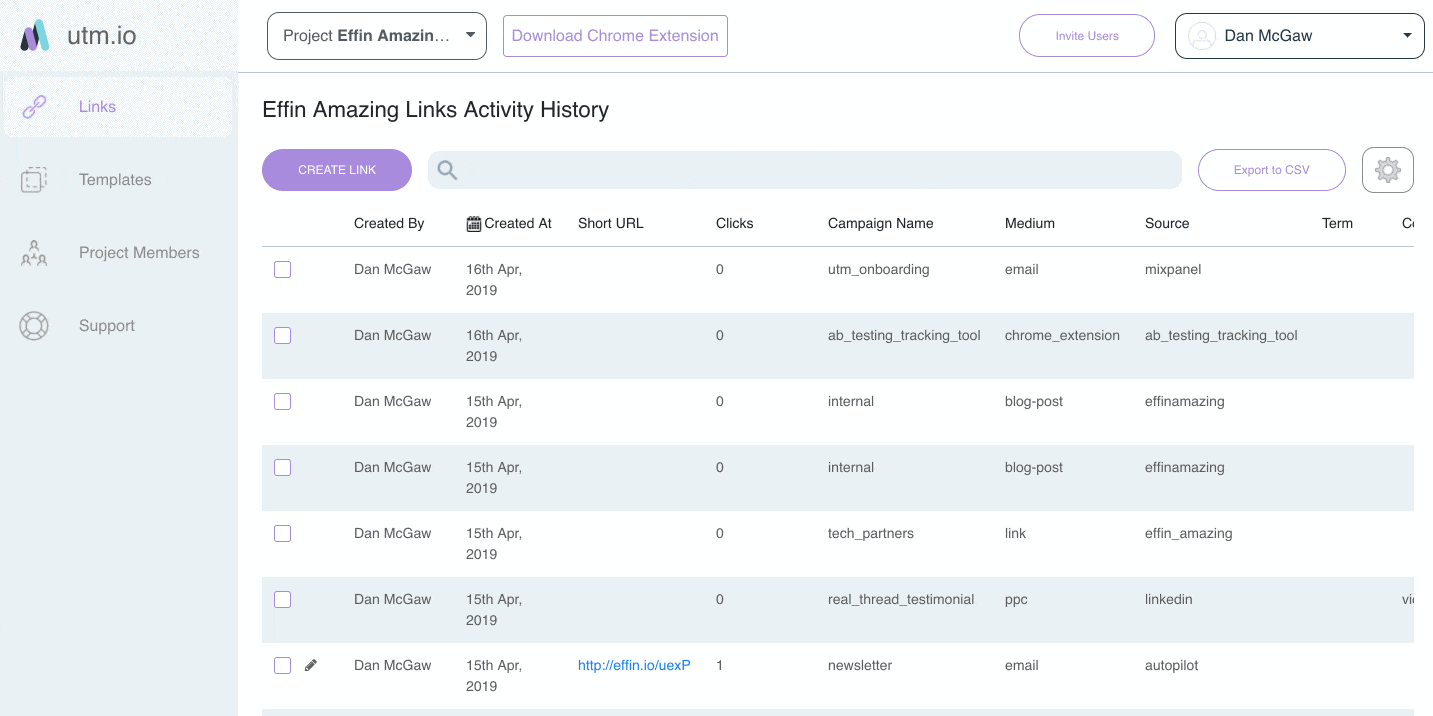 Mass transfer or mass delete links: You can now multi-select links in your account and transfer them from one project to another or mass delete them.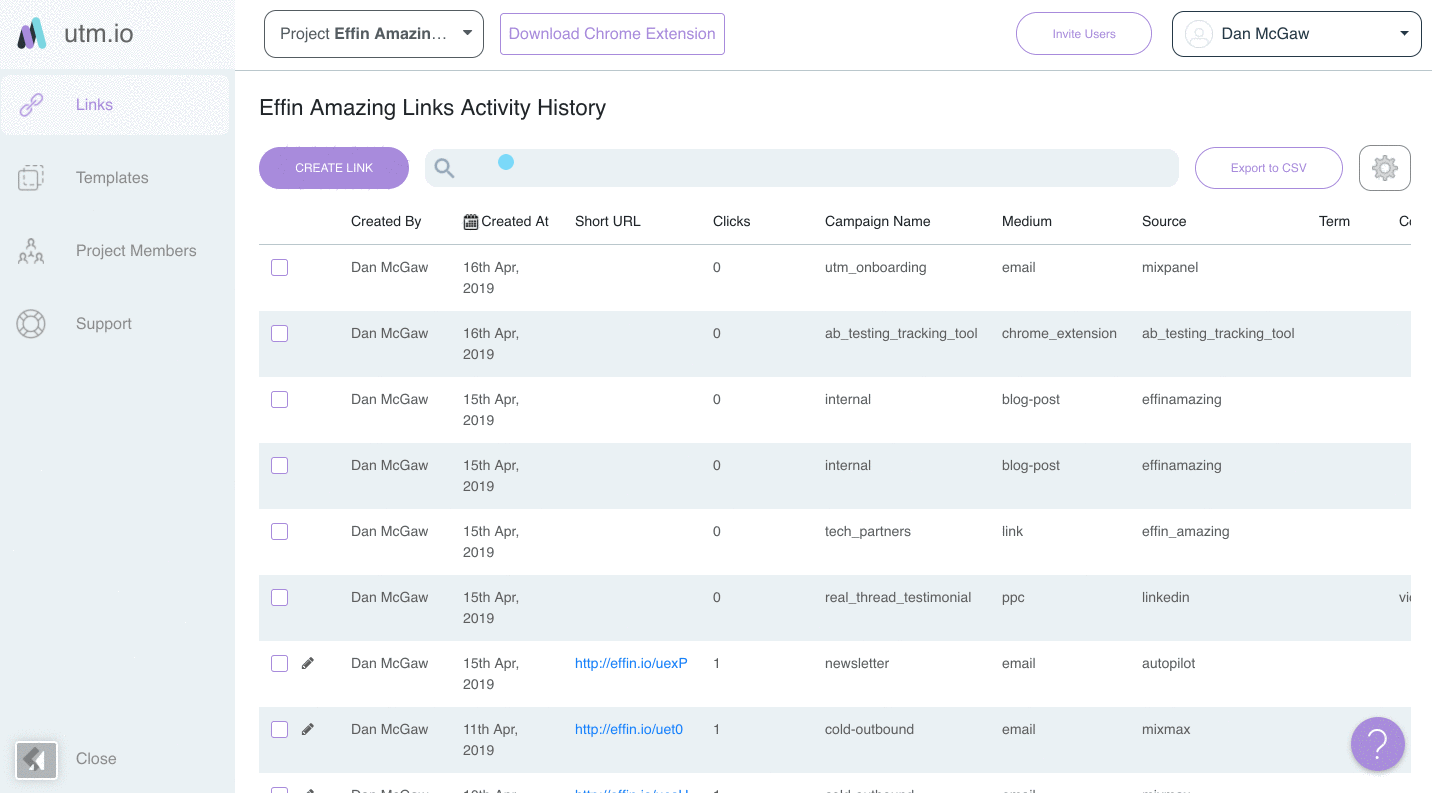 No sign in required: The UTM Chrome Extension no longer requires you to be signed in or to sign up to use it. Build unlimited UTM links for free!
Edit shortened links: We've added the ability to edit shortened link URLs after they have been created
Bugs fixed:

CSV export only allowing you to export last 12 links
Not able to see all custom-branded domains in extension
When editing a short domain link you could not edit the URL
Text inputted in link builder should turn black
Single page web applications hashbang (!#) now correctly placed in URL
Templates selection removed from link editing page
Default account UTM templates no longer count toward account template limits
Text did not wrap on the link transfer or link deletion modal
TrustKit for account verification upgraded
If you have things you want us to build or fix, just let us know. We would love to see your vote up new features on our public roadmap. If you ever have a bug, just reach out to help@utm.io.
We can't wait to help you improve your campaign tracking!