A Plan for Every Marketer
UTM.io is free for as long as you want for an unlimited number of people
Monthly
Yearly (Save 17%)
Request a Demo
Want to see how the world's best companies optimize their campaign tracking?
Request a demo with a product expert to understand how utm.io will improve your campaign tracking.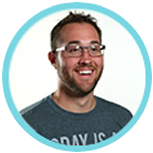 Free

$0/month

Startup

$69/month

Premium

$159/month

Enterprise

Get a Quote

Unlimited Users

User Permissions

Bit.ly Integration w/ Click Tracking

Click Tracking w/ Shortened URLs

UTM.guru Link Shortener

Unlimited UTM Templates

Campaign Tagging

Notes

Custom Branded Shotener

Custom Back-half (URL Slug)

Link Migration Tool

Google Analytics Import/Integration

Chrome Extension

Bulk Link Builder

x

UTM Cleaner

x

Custom URL Parameters

x

UTM groupings

x

Two-factor authentication

x

Pixel/ Tag Containers - Coming Soon

x

404 Detection - Coming Soon

x

UTM.io Link Shortener

x

UTM and Campaign Setup & Training

x

x

Workspace Rules

x

x

Dedicated Customer Success Manager

x

x

Dynamic URL Parameters

x

x

x

Link Attributes (formerly advanced notes)

x

x

x
Frequently Asked Questions
How do I create another workspace in my UTM.io account?
UTM.io is designed to enable big teams and agencies to manage different projects separately. You can use different workspaces for this. Learn more by visiting this support article.
Do you offer a money back guarantee?
We're so confident you'll love our paid features, we're offering a full 30-day, money-back guarantee. If you aren't completely satisfied with your plan, simply email us at help@utm.io to get a full refund.
What resources are available to ensure I'm getting the most out of UTM.io?
Customers on any plan have access to email support, as well as access to the Help Center. Additionally, on-demand training is also available to ensure your team is set up for success.
How long are your contracts? Can I upgrade or downgrade my subscription?
Plans are month-to-month or annual. You can start/stop or make changes to your plan at any time.
More Questions? Let us Help!